The Chinese-American Engineers and Scientists Association of Southern California (CESASC) held its 56th convention at the Pacific Palms Resort on April 14, 2018.
This year's convention theme is "We Are Connected", featuring communications, social networking and entertainment. The convention will have lunchtime keynote speech, technical symposium, business innovation contest, STEM workshop, and evening gala including keynote speech, award presentation and performance.
Links to Media Coverages & Pictures for 2018 CESASC 56th Convention:
The 57th CESASC convention will be held at the San Gabriel Hilton on April 14, 2019.
2018-2019 CESASC Sponsorship Program
Join Us for our Holiday Party on December 1, 2018 (11am – 3pm)
Location: Beacon Park Clubhouse (Irvine Great Park)      501 Benchmark, Irvine, CA 92618
Ticket price:   $20 / adult; $10 / student; Free / children under 18
Our online registration is now open so please reserve your seats today!
Go to the following website for registration: https://docs.google.com/forms/d/e/1FAIpQLSdTBNziVXeoXSYMA2Ljs8RRKdBLakjF...
Please click the link below to pay the ticket(s) using your PayPal Account or Credit Card:
http://www.cesasc.org/content/holiday-party-dec-1-2018-0#overlay-context...
The Chinese-American Engineers and Scientists Association of Southern California (CESASC) 54th Annual Convention was held on April 23, 2016, at the University of California at Los Angeles (UCLA).  Dr. Steven Chu (Nobel Laureate and former Secretary of Energy) delivered keynote speech.  Life Time Achievement Award was presented to Dr. Steven Chu and Dr. Henry Yang (Chancellor of the University of California at Santa Barbara and member of US National Academy of Engineering). 南加州中華科工會(CESASC)54屆年會於2016年4月23日在加州大學洛杉磯分校(U​​CLA)隆重舉行。朱棣文博士(諾貝爾物理學獎獲得者,美國前能源部部長)做了精彩的年會演講。終身成就獎頒發給朱棣文博士和楊祖佑博士(加州大學聖巴巴拉分校校長,國家工程院院士)。 
---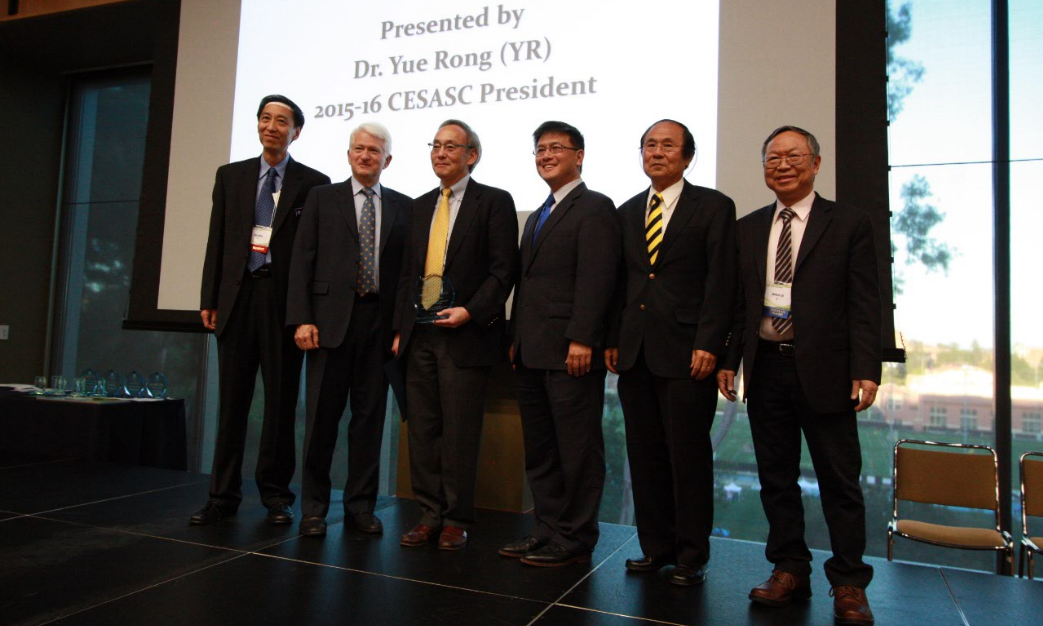 From left to right: (1) Dr. Yue Rong, CESASC president, (2) Dr. Gene Block, UCLA Chancellor, (3) Dr. Steven Chu, Nobel Laureate and former Secretary of Energy, (4) Mr. John Chiang, California State Treasurer, (5) Dr. Henry Yang, Chancellor of the University of California at Santa Barbara, and (6) Dr. Dankai Liu, Chairman of the CESASC Board.  从左至右:科工会主席容跃博士,加州大学洛杉矶分校校长Gene Block博士,诺贝尔物理学奖获得者、前美国能源部长朱棣文博士,加州财务长江俊辉先生,加州大学圣塔芭芭拉分校校长杨祖佑博士,科工会理事长刘登凯博士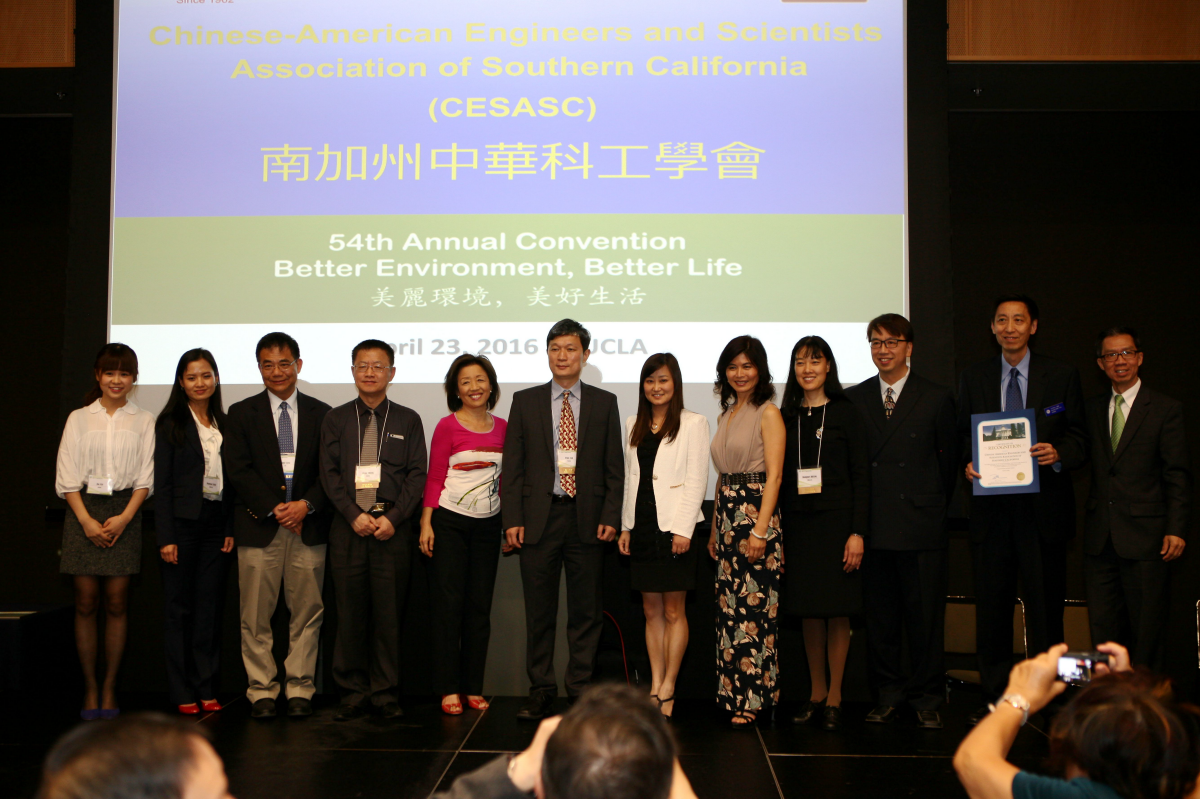 ---
CESASC new board members (2016-2017) 南加州中华科工会新理事会成员合影